Acadian business community saddened by death of Bernard Imbeault
Pascale Savoie-Brideau2020-04-22
The founder of the Pizza Delight restaurant chain, Bernard Imbeault, died in palliative care on Tuesday night.
The co-founder of Imvescor had been suffering from Parkinson's disease for 13 years. He celebrated his 75th birthday on April 17.
Bernard Imbeault was one of the first businessmen to make franchises in the Atlantic region. He was named New Brunswick Economic Council's Entrepreneur Of the Year in 2012.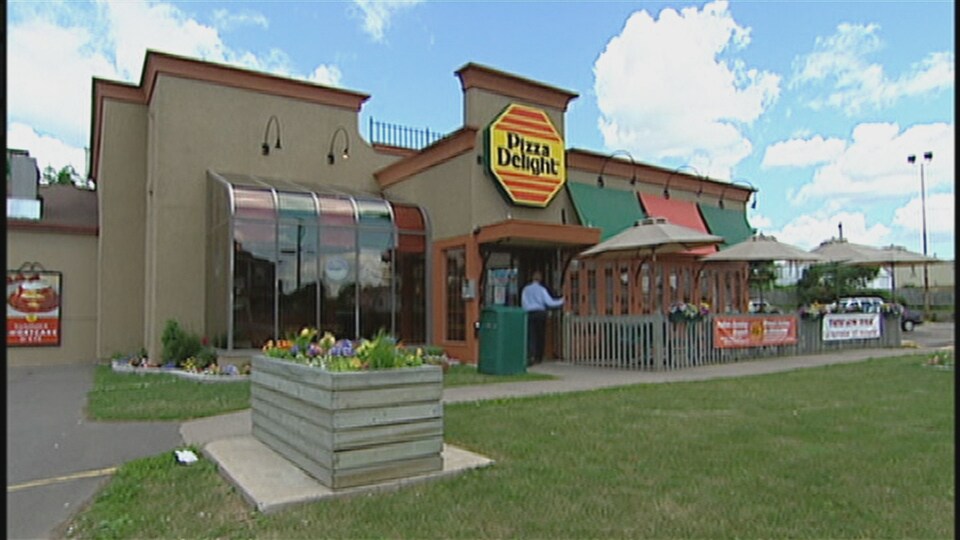 Pizza Delight was founded in Shediac, New Brunswick.
PHOTO: RADIO-CANADA
A company founded in Acadia
Imvescor was co-founded by Bernard Imbeault in 1968 in Moncton, New Brunswick. Until 2007, the corporation was called Pizza Delight Ltd.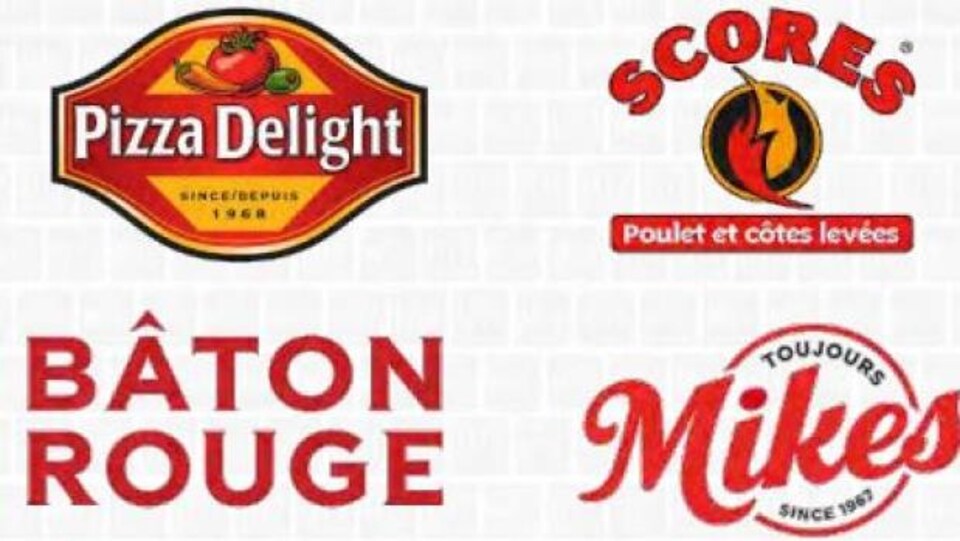 Imvescor manages restaurant chains Pizza Delight, Mikes, Scores and Baton Rouge.
PHOTO: MTY FOOD GROUP
Bernald Imbeault was the man behind the Pizza Delight restaurant chain. His company also managed the Scores, Mikes and Baton Rouge restaurants. Imvescor is headquartered in Moncton, New Brunswick.
The business community saddened
Bernard Imbeault was named New Brunswick Economic Council's (NBN) Entrepreneur of the Year in 2012.
Marie Chamberland, president of the NBBSC, Marie Chamberland, praised her. The New Brunswick business community is very saddened to hear this news today, because Mr. Imbeault was a great was a pioneer. He knew how to dare and innovate. He has left his mark and he is a great model of leadership.
Several voices are added to hers. Camille Thériault, former president and CEO of UNI Financial Cooperation and former premier of New Brunswick, also mourns his passing. He was someone who really made a mark on the history of Acadia, who was a very successful businessman.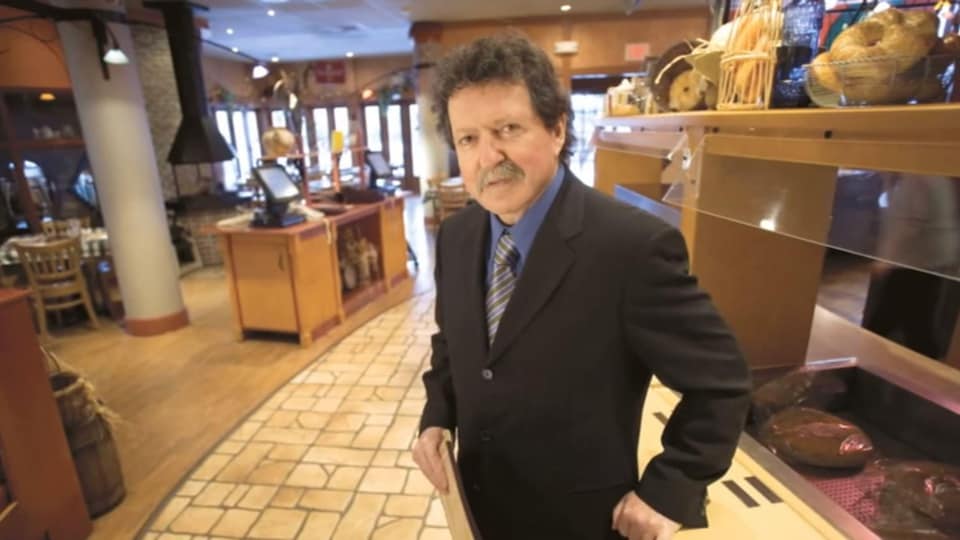 Acadian businessman Bernard Imbeault studied at the University of Moncton.
PHOTO: YOUTUBE/CHANTAL LOSIER
Camille Thériault often saw her friend Bernard at the Blue Eagles games at the University of Moncton. "He was a proud supporter of the hockey program, you could seehim at almost every game," he says. Bernard Imbeault had a foundation to help students at the University of Moncton financially and support certain social causes.
This is a person who has marked our history. . . . He was a very generous person. He was a philanthropist. This is a loss for New Brunswick as a whole, especially for Acadia. Camille Thériault, former Premier of New Brunswick
Friends and grieving family
Michel Bastarache, a close friend, describes it this way: He was a good friend, someone I had known since the late 1960s, a student at the University of Moncton. He was a dynamic, courageous guy. He was an ambitious guy. Already as a student, he wanted to start a business.
Bernard has made his mark on Acadia,adds Denis Losier, former CEO of Assumption Life. The latter was also the brother-in-law of Bernard Imbeault. Due to the containment associated with COVID-19, the family cannot reunite. "The situation makes it a bit difficult for the family, because you can't get together it makes the situation a little more tragic,"he adds.
A service will be held a little later, when the province allows the gatherings.